The concert to save the world's saddest dolphins
The long-awaited "concert to save the world's saddest dolphins", organised by ACRES and Young NTUC, finally took place on the 28th of August at Speaker's Corner, Hong Lim Park! The concert was phenomenal, thanks to the estimated 1000 animal lovers who came down to give the 25 wild-caught dolphins currently being held captive by Resorts World Sentosa (RWS) a voice, and to urge RWS to please let the dolphins go.
After months of planning and anticipation, we breathed a sigh of relief as everything came together and proceeded so smoothly, and even the weather was on our side, with glorious sunshine after days of rain!
Performers D'fusion kicked off the concert, followed by fantastic performances by Zal Empty, Alicia Pan and Michaela Therese. Local celebrities Cheryl Miles (Radio 91.3 FM DJ) and Shariff Abdullah, Singapore Blade Runner, joined us to say a few words of support and to speak up for the dolphins.
After the first few performances, a rousing speech by Louis Ng, Executive Director of ACRES, was greeted with loud cheers from the crowd! Everyone was then directed to join together and form the shape of a giant leaping dolphin, symbolising the reason we had all gathered- to free the RWS dolphins from their current plight and a lifetime in captivity. Thanks to everyone's cooperation, the formation only took a few minutes, giving the local and international media representatives, who were gathered on the 23rd floor of the Furama City Centre Hotel, a sight to remember.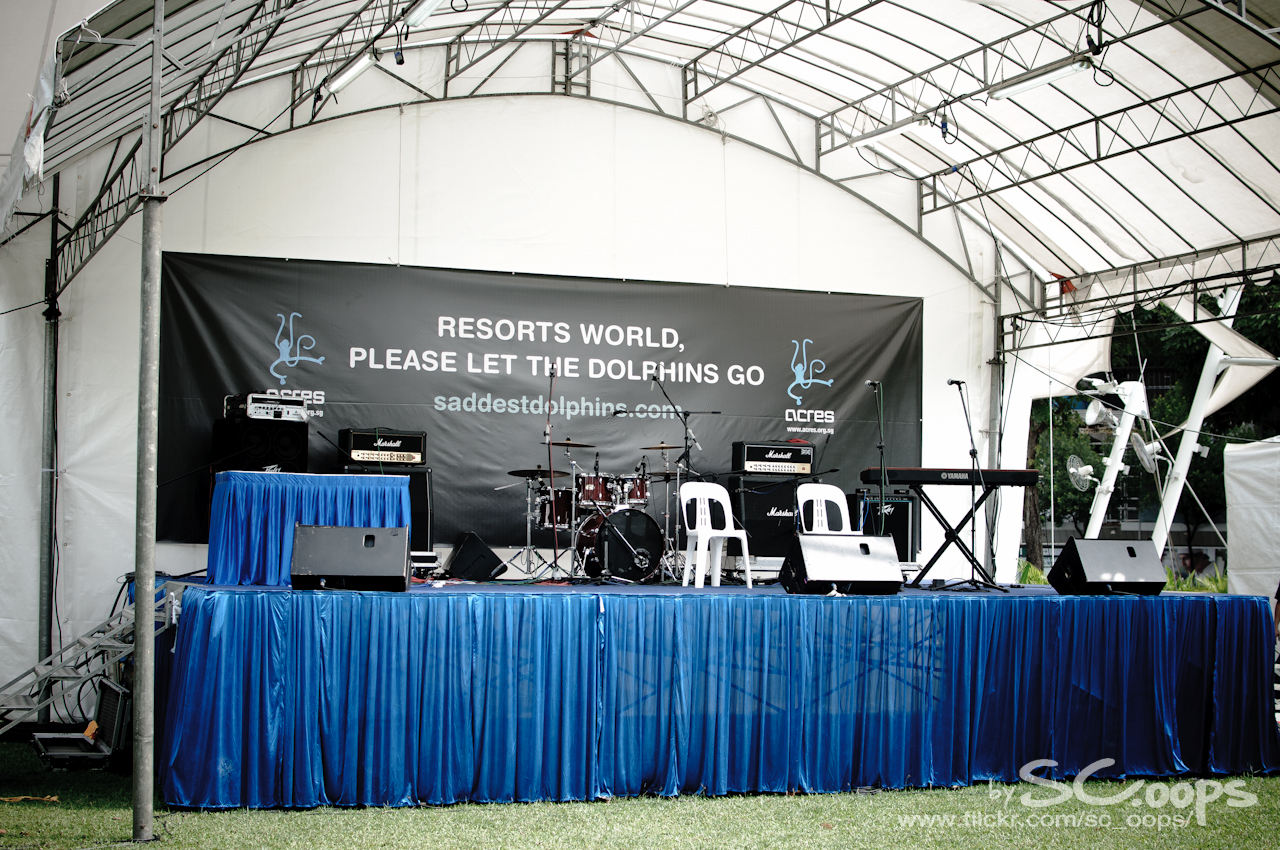 To the delight of the enthusiastic crowd, Jack & Rai then led all the other performers in a spectacular rendition of the official campaign song, "Please, let the dolphins go", in one united voice.
SIXX then ended the concert after a thought-provoking speech by Juggi, the President of ACRES. The crowd was so hyped up as the concert neared the end that they were on their feet, cheering on SIXX to give an encore performance!
The 25 dolphins were named during the concert, to clearly show that they are all individuals, and the welfare of every single one of them matters. They were named after children who attended the concert to represent how the dolphins, like children, are innocent and should be protected, by us, not harmed.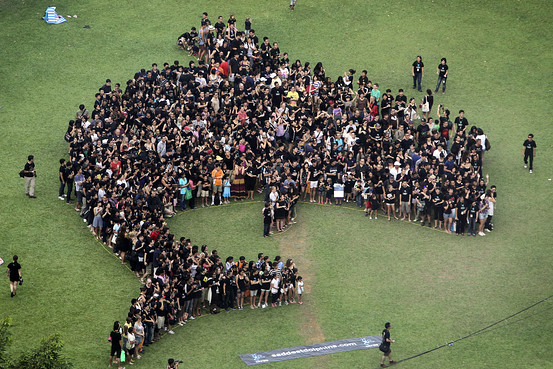 The concert was a great success and would not have been possible if not for our collaborator Young NTUC, speakers Shariff Abdullah and Cheryl Miles, and supporters Aeromedia Solutions, Animal Lovers League, Asian Scientist, Earth Island Institute, House Rabbit Society Singapore, Kanga Organics, Mutts & Mittens Foundation, SPCA Singapore, Vegetarian Society of Singapore and Yappily Pets.
A huge thank you also to all of the talented performers, who devoted their time, talents and enthusiasm to help the dolphins.